Richmond Indoor Paintball
Vancouver BC's Only Indoor Paintball & Airsoft Arena
All packages include everything you need to play, and all equipment – stay as long as you still have paintballs. All sessions/bookings are 2 hours starting on the even hour. 
Each player gets:
Minimum 5 Players Required, Ages 8-12 Only
For busy parents looking for an all-inclusive convenient party package. Includes everything above and the following for hassle-free kids birthday parties:


Min. 10 Players Required for Birthday Room (subject to availability)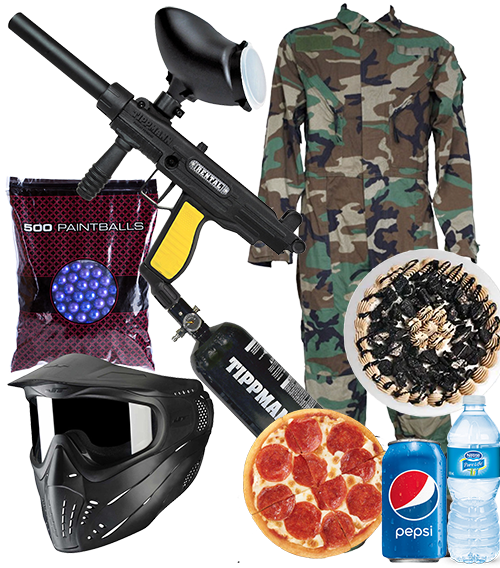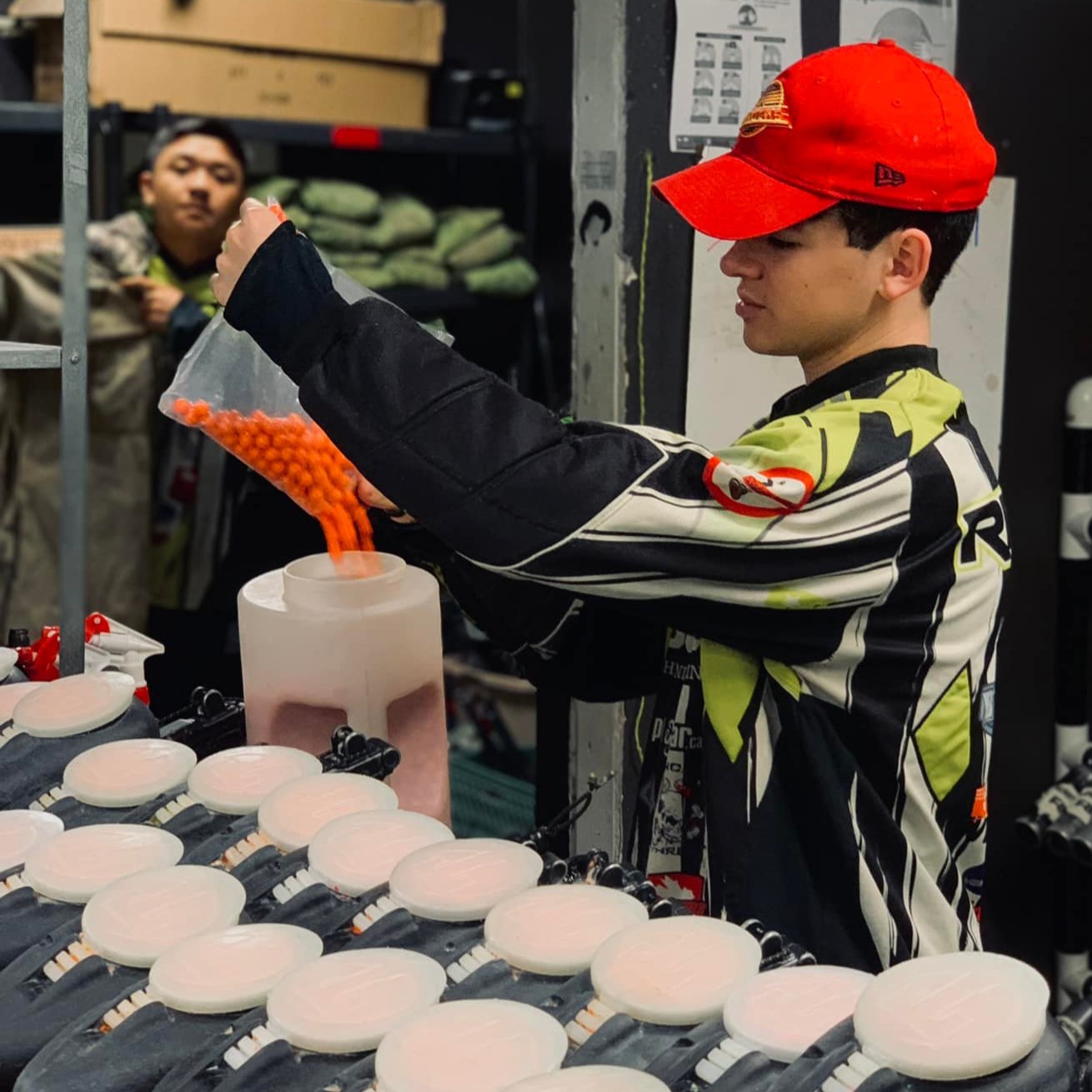 100% Water Soluble. No stains. Less Mess. More Fun.
Our paintballs are 100% bio-degradable, water soluble, and do not stain clothing. They are also smaller than our competitors, which allows players to play without the fear of being hurt! Regular paintballs are .68 calibre, and are about the size of a nickel. Ours are .50 calibre, and are the size of a pea! Less impact, means less tears and a better experience.
Paintball is considered one of the safest sports in the world. If you don't believe us, you can look it up! Statistically more people are hurt playing golf, hockey, bowling, or even sport fishing than paintball. We have a 100% safety record and we intend to keep it that way.
We are insured with a maximum liability, and ages 6 and up. (Though we start at 8 years old) – but it shows you how confident our insurance provider is with what we do!
We're not going to lie, it certainly can. We are the only paintball field that offers a smaller paintball, which allows for less impact and a more enjoyable experience.
It all depends where you get shot, and from how close. Sometimes you don't even feel them. Women get a free vest that covers the torso, as well as kids 16 and under, so it eliminates the tender areas.
All our coveralls have built in neck protection for added protection in that sensitive area. We even have disposable cups!
25,000 sq. ft. indoor field
Our Facility
25,000 Sq ft. Indoor field.
The 1 & Only.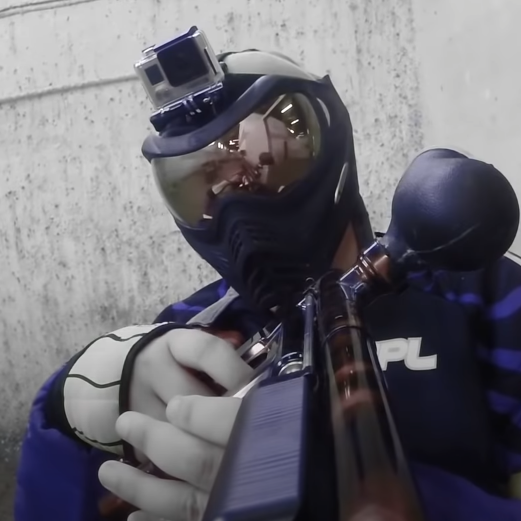 Exercise.
Teamwork. Safe & Fun.
Book a real life
Call of Duty Experience
Richmond Indoor Paintball is for thrill seekers of all ages.
Conveniently located 15 min from the Canada Line Skytrain Station in Downtown Richmond. Large open parking area for team building corporate events.
Airsoft is safe to enjoy for all ages above 8 years old. We provide an all-inclusive party solution for busy parents, from the cake, pizza, drinks, to the staff to make sure your kids have a safe and fun time.
Whatever the celebration, whether it's a stag party, or year end school field trip, Richmond Indoor Airsoft is here to help you make memories you'll never experience anywhere else this convenient in Vancouver. Book your event or contact us to see how we can help make any special occasion even better.
First Person Shooting Experience
Gameplay Footage
Vancouver's 1 & only Indoor Paintball field
100% No-Rainout Guarantee
This city isn't called "RAINcouver" for no reason. Why chance your most important day of the year to Mother Nature. Book your next party with B.C.'s Largest Indoor Paintball Facility. It's no fun sitting in the rain soaked, and blowing out wet candles.
Indoor Paintball Facility
BC's leading paintball facility offering indoor washrooms, high speed WiFi Internet, music, comfortable seating, viewing area for friends and family, and much much more. Don't be left out in the rain like the rest. Come to the BEST!
Birthdays & Special Events
Make it an exclusive private booking – where it's just your group playing for an additional $20 per player. Private bookings are eligible Monday-Thursday. We are unable to provide exclusive private bookings on weekends.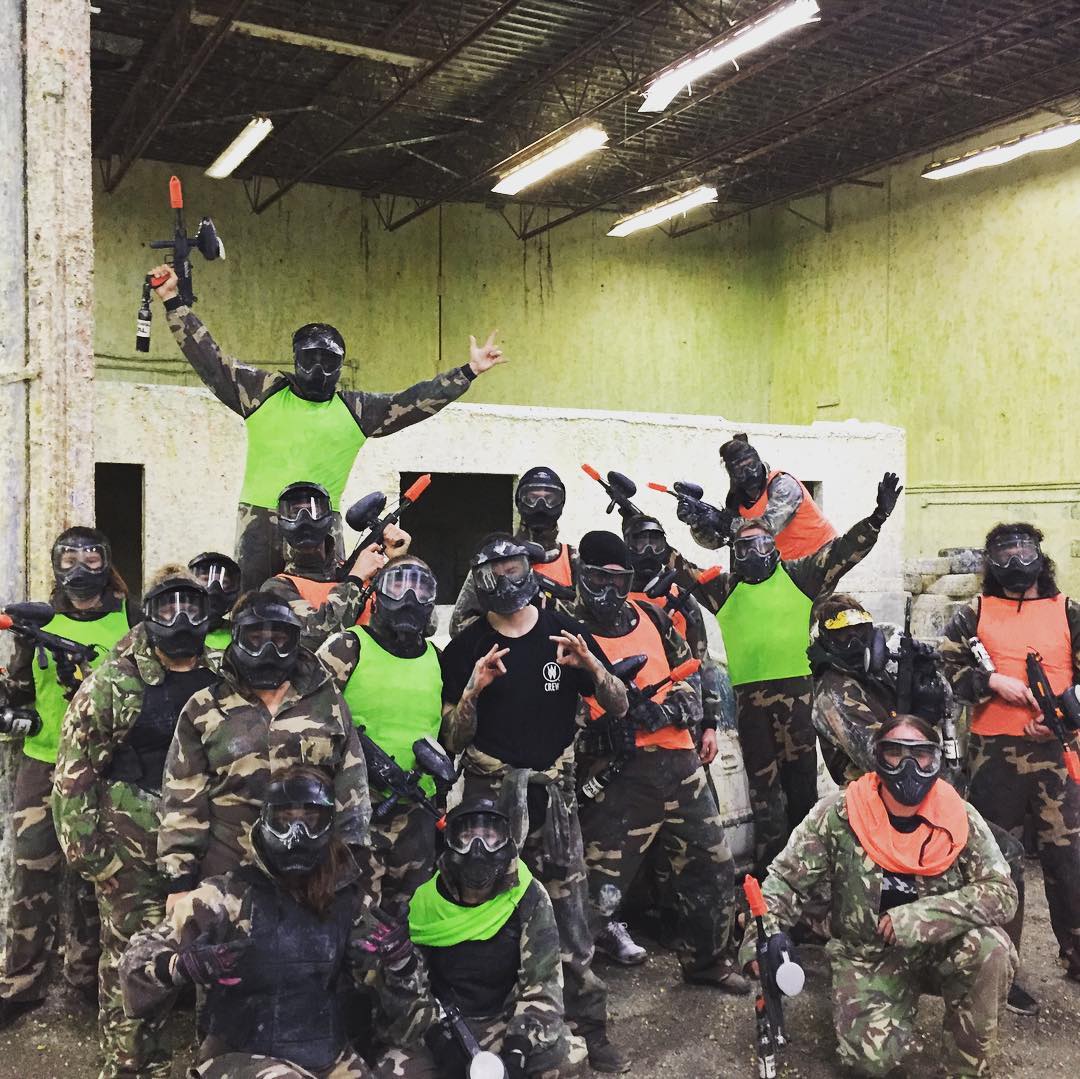 50% Off Paintballs. Ladies Play Free. Fridays Only.
Every Friday, from 6PM-10PM, get 50% off 0.68 cal paintballs. Not applicable to package rates. Ladies get FREE admission and rentals all day, just pay for paintballs.
For Ages 8-12
Birthday Parties 🎂
Minimum 5 Players Required
We offer turn key birthday parties for ages 8-12! Only kids play with kids and times are restricted to provide better service. We do encourage parents to join the kids, as long as everyone plays fairly.
We do encourage parents to join the kids, as long as everyone plays fairly.
Cake is an Ice Cream Cake from Sara's Ice Cream. It is provided with plates, forks, and napkins, and candles. All food is nut free. If there are any allergies, we have allergy-free single serve ice cream!
Pizza is 1 medium pizza from Domino's per 3 players. Choose from Cheese, Pepperoni, or Hawaiian.
Drinks are Pepsi Soft Drinks. Choose from 7 different selections, or a bottle of water.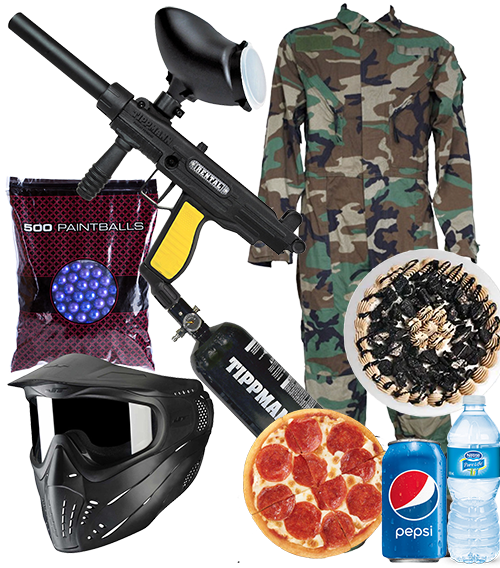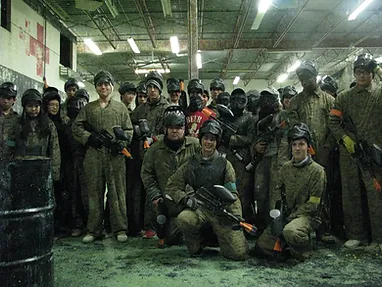 Kids & Youth Paintball
Schools & Teams 🏫
Want to bring your school? How about a new way for students to practice fitness?


We provide prime time slots for students and schools looking for better recreational activities to get kids out and playing!

We also provide a consent form and an Ackowledgement of Risk forms to adhere to ISABC, and the BC Infants Act.

These prices are for school entities and do not apply to University or College students, unless through a school program.
Adult Paintball
Corporate Events & Non-Profits 🏢
We have worked closely with dozens of societies across BC to provide accessible and affordable solutions for charities.


We understand as a non-profit organization, it's difficult to find things to do in the city, and we love helping out our community!
The same applies to churches, volunteer associations, and fundraising initiatives.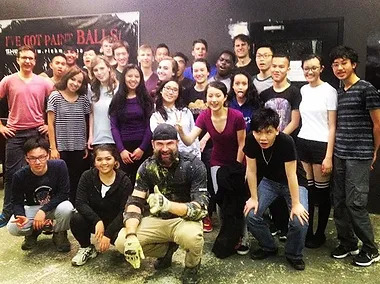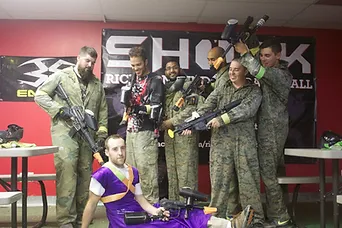 Adult Paintball
Stag Parties 👥
You know full well you want a paintball stag, and we certainly get a lot of them.


Your entry will include all of our gear (mask, marker, coveralls), and we will even try and create a few games for just you and the groom to punish him for making the commitment!
Make the experience one that they will remember forever!
Fridays 6 - 10pm (0.68 Cal)
Equipment Owners
Own your own equipment? We have days specifically set for equipment owners, and we only shoot .68cal for it.


Entry is $25 if you own your own equipment. Friday evenings are gun owner .68 cal nights, starting at 6pm. Gravity fed loaders only. Rip clips are allowed.
Cut-off time for drop-in is 1 hour after start time.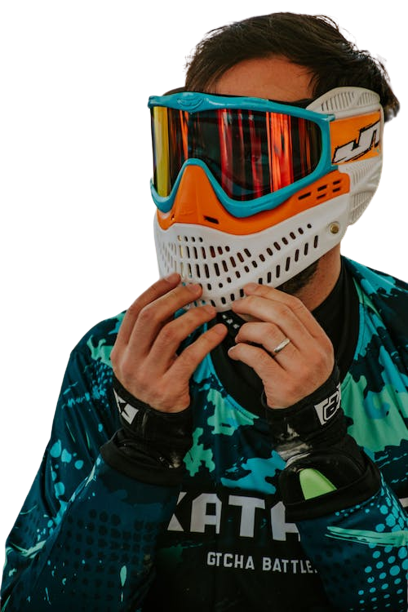 Mondays 12 - 8pm / Tuesdays 12 - 4pm
Private Bookings
Minimum 10 Players Required (Subject To Availability).
Prepayment Required. Minimum 1 week notice for reservation. 
Do you have a group of more than 10 players? Want the whole place to yourself?
$20 per player x 10 player minimum, or $5 with membership.
* Required: Paintball rentals required or bring your own gear.
Cut-off time for arrival is 30 min after booking. A late start does not allow you to to stay longer.
2 hour time limit. Booked outside normal days and hours (Mon 12-8p/ Tue 12-5p).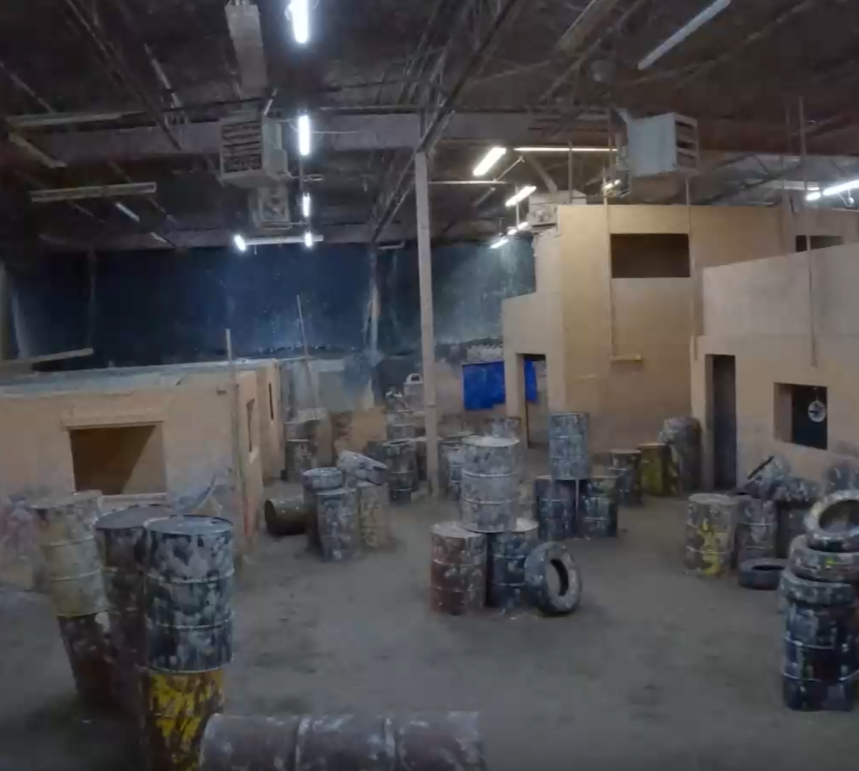 Important
Rules & Guidelines
Waivers must be signed and completed prior to arrival.
250 fps measured with 0.68 cal, 10 BPS, no full-auto.
4. Full Face Mask Required
Full face mask required (ASTM certified), must remain on at all times in the arena.
Semi-automatic only, maximum of 10 bps. No full auto.
10 meter mercy rule. Yell "BANG BANG" to force a surrender.
No blind fire what-so-ever.
Strict chronograph enforcement, any violations of marker altering during game play will be immediate removal and a life time ban.
9. Gun Hit Disables Marker
Gun hit disables marker, alternate weapon allowed, respawn activates marker.
Dead players yell "HIT" with hand in the air, no shooting marker.
3 mag max, max 200 rounds on person.
Max 200 rounds on person.
Max 200 rounds on person.
No light machine gun markers allowed.
No medium machine gun markers or miniguns allowed.
Sniper is OK but frowned upon 😉
Shooting lights is immediate dismissal and lifetime ban.
20. No Overshooting, max 3 hits
Max 3 hits. If players do not call their hits, please contact a ref directly. Do not engage the player.
21. Cheating is immediate dismissal
Call your hits or you're going home.